Chevy Battery Services at Freestone Chevrolet in Fairfield, TX
Your battery plays a direct role in the process of starting up your Chevy's engine. Without proper voltage and charge holding ability, your vehicle will be unable to start, which can leave you in an unideal situation. That's why battery tests and routine battery replacements are so important. We invite drivers in Fairfield, TX to choose Freestone Chevrolet for all of their battery service needs. You can learn more about our battery services on this page and then head over to our online scheduling page, where the GM-certified service is right at your fingertips.
Battery Services
Battery Inspection - Our technicians will inspect the battery for physical damage and perform a test to make sure that it can still hold a sufficient charge.

Battery Replacement - When your battery cannot consistently start your vehicle, our technicians can remove it and replace it with a new manufacturer-approved battery.
Learn More
Battery Terminal Cleaning - The battery terminals can sustain a buildup of corrosion that makes the connections looser; we can clean the terminals and tighten the cables.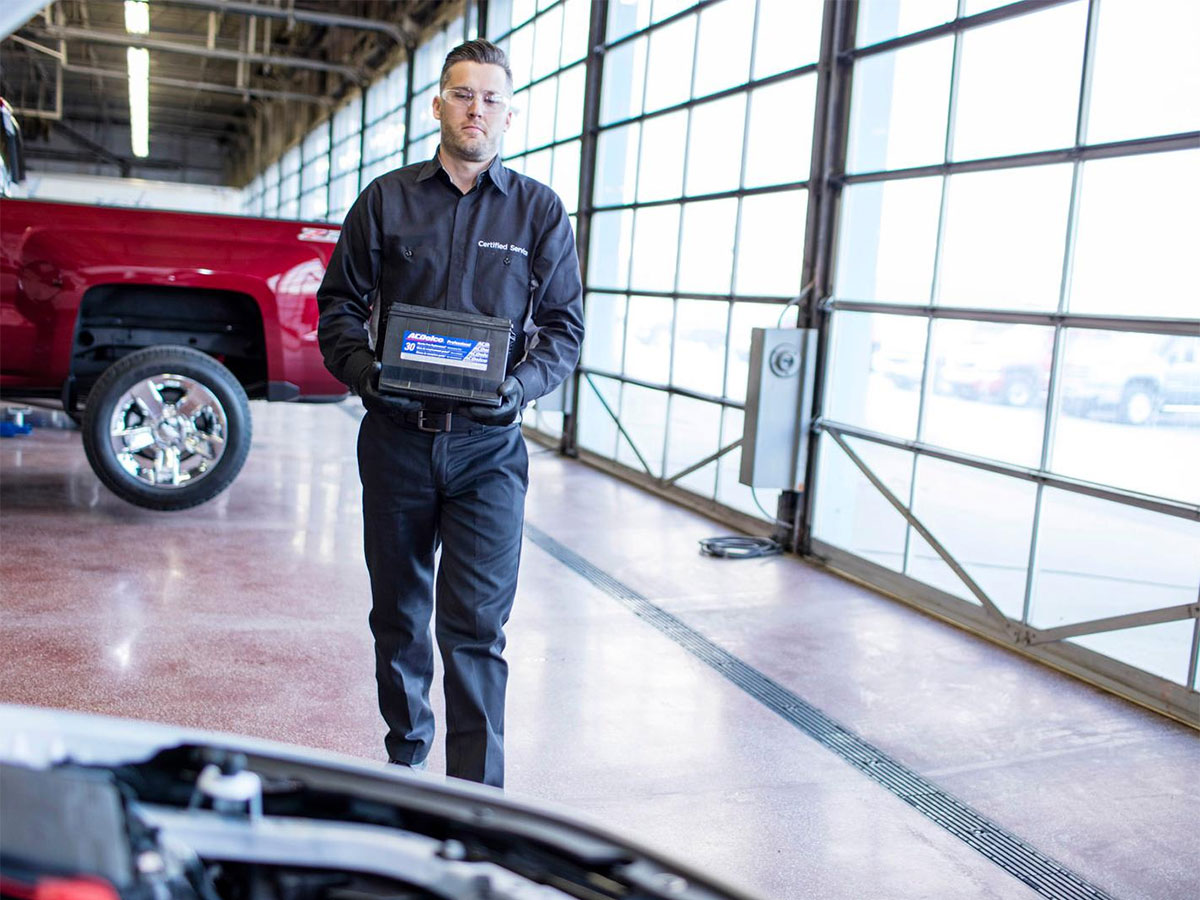 Battery Tests and Battery Replacements in Fairfield, TX
We offer a full range of vehicle services at Freestone Chevrolet, including battery tests, battery replacements, and more. A battery test is a quick and easy way to measure your battery's power and its ability to perform its vital role in the ignition process. If you've had your battery for more than three years, we recommend a routine battery test every 6 months. It's also important to have your battery tested if you are experiencing ignition issues such as clicking sounds or slow cranks. If a battery test tells us it's time for a new battery, we have a full inventory of OEM replacement batteries to purchase for the Chevrolet Colorado, Trailblazer, Equinox, and more. You can find everything you need to schedule a battery service right here on our website. When you are ready for a battery test or battery replacement near Teague, TX, head over to our online service scheduling page, then visit our service specials page to find service discounts on battery replacements and other routine maintenance services.
Find Certified Battery Services in Fairfield, TX at Freestone Chevrolet
Freestone Chevrolet is your one-stop-shop for all things Chevy maintenance in Fairfield, TX. We offer GM-certified services with OEM parts, a comfortable customer lounge, and some of the most skilled technicians in the industry. If you're looking for expert battery services and an exceptional customer service experience, come to Freestone Chevrolet, serving Turlington, Stewards Mill, and beyond.